Bollard Lights | LED Lights | LED Bollards | LED Garden Lights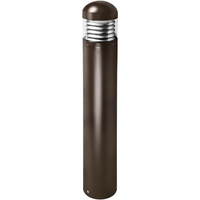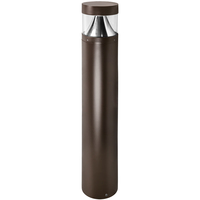 22 Watt Max - 2970 Lumens Max - 3 Colors - Selectable 3.5 ft. LED Bollard Fixture
Kelvin 3000-4000-5000 - Square with Cone Reflector - PLT PremiumSpec - PLTS-12361
Mounting: Hardware Included
Diameter: 6.3 in.




What Are Bollard Lights?
Welcome guests into your home or guide customers into your business with bollard lights. These bollard posts come in a variety of sizes, styles and finishes to match your personal taste and outdoor space. Choose from square, rectangular and dome cylinder shapes, as well as wattage and color selectable options. At 1000Bulbs.com, we pride ourselves on offering superior products for affordable prices, which is exactly what you'll find with our selection of bollards. Additionally, you can expect life hours up to 100,000 hours and a five-year warranty. There are several bollards for sale at 1000Bulbs.com, so start browsing our lighting solutions today!
What Are Bollards Used for?
Bollard lighting fixtures are used in a wide variety of applications. Many businesses use LED bollards to not only illuminate doorways but also to mark designated walking area to prevent vehicles from entering pedestrian zones. Bollards can be found in front of grocery stores, commercial buildings, stadiums, and more.
Types of Bollards
While some bollards do not have lights, our selection of bollards at 1000Bulbs.com all contain LED lights making them extremely useful day or night. Choose from a wide variety of color temperatures, lumen outputs, and wattages. Color, wattage, and lumen output selectable LED bollards are available as well for complete customization. Choose from louvered reflectors or cone reflectors, dome top or flat top, square or round base. We also offer bollards in a variety of colors and heights.
Having trouble finding the right bollard for your application? Call one of our lighting experts at 1-800-624-4488 today.