3 Colors - 20 Watt - LED Vapor Proof Fixture
Lumens 1700-2000 - Kelvin 3000-4000-5000 - 120-277 Volt - Nuvo 65-550



2200 Lumens - 20 Watt - 5000 Kelvin - LED Vapor Proof Light
Wall Mount Fixture - 120-277 Volt - Nuvo 65-173
Height: 12.4 in.
Width: 5.7 in.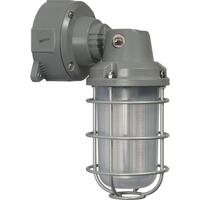 2050 Lumens - 20 Watt - 3000 Kelvin - LED Vapor Proof Light
Wall Mount Fixture - 120-277 Volt - Nuvo 65-171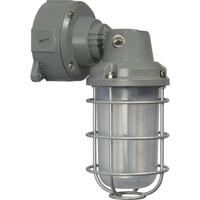 2150 Lumens - 20 Watt - 4000 Kelvin - LED Vapor Proof Light
Wall Mount Fixture - 120-277 Volt - NUVO 65-172


LED Vapor Proof Fixtures
LED vapor proof fixtures are dust and water tight, making them an excellent choice for industrial and commercial lighting applications where protection against hazardous substances is a priority. With their durable construction, energy efficiency, and versatile mounting options, they are a reliable and cost-effective lighting solution.
Vapor proof fixtures can carry the same IP ratings as vapor tights, which means they can provide dust-tight and waterproof protection in harsh environments. One of the key features that set vapor proof fixtures apart from vapor tights is their ability to seal against vapors, gases, and corrosive fumes. This makes them ideal for use in environments where chemicals, oils, or other harmful substances are present.
LED vapor proof fixtures offer several advantages over their traditional counterparts, including longer lifespan, greater energy efficiency, and improved light output. Vapor proof fixtures are versatile and can be mounted on walls, ceilings, or used as pendant lighting. They are suitable for use in a wide range of applications, including walk-in coolers and freezers, laundry facilities, tunnels, and doorways.