Paraclipse 73836
(12 Pack) Replacement Cartridges - For Insect Inn Ultra I and Insect Inn Ultra II Replacement Cartridges
Safety Rating:
Use With: For Insect Inn Ultra I and II
Sold only by the 12 Pack for $236.52
PC-73836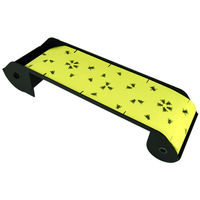 Paraclipse 73820
(4 Pack) Replacement Cartridges - For Insect Inn Ultra I and Insect Inn Ultra II
Safety Rating:
Use With: For Insect Inn Ultra I and II
Sold only by the 4 Pack for $110.48
PC-73820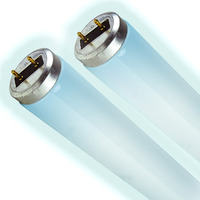 Paraclipse 72917
(2 Pack) Terminator Ultraviolet Replacement Lamps
Wattage: 23 Watt
Use With: Paraclipse Terminator
Length: 22.5 in.
Package Quantity: 2
Sold only by the 2 Pack for $58.18
PC-72917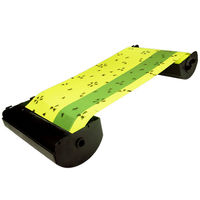 Paraclipse 73892
(12 Pack) Terminator Replacement Cartridges
Use With: Paraclipse Terminator
Sold only by the 12 Pack for $356.14
PC-73892

Paraclipse 250707 - Fly Patrol
Residential and Commercial Fly Control System - 1,000 Fly Capacity
Wattage: 13 Watt
Voltage: 120
Capacity: Over 1,000 Flies
Coverage: 1,000 sq. ft.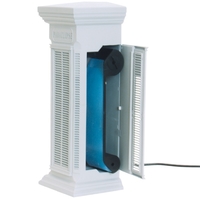 Paraclipse 650110 - Mosquito Eliminator
Residential and Commercial Mosquito Control System - 6,000 Mosquito Capacity - Paraclipse 650110
Safety Rating:
Wattage: 30 Watt
Voltage: 120
Cartridge Life: 30 Days
Cartridge Surface: 584 sq. in.
Coverage: 5,000 sq. ft.
Material: High Impact Polystyrene
Height: 21 in.
Width: 7.75 in.
Depth: 7 in.
Weight: 7 lb.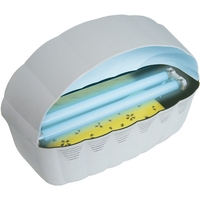 Paraclipse 250602 - Insect Inn Ultra II
Commercial Fly Control System - 2,000 Fly Capacity
Wattage: 30 Watt
Voltage: 120
Coverage: 4,000 sq. ft.
Wavelength: 360-380 nm



Paraclipse 72651 - UV Replacement Lamp
For Insect Inn Ultra I and Ultra II
Safety Rating:
Use With: Insect Inn Ultra I and II
Length: 16 in.
Diameter: 1 in.
Specialty Items
Find useful, convenient and high-quality products in this selection of specialty lighting. Whether you're in need of a new flashlight or a battery-operated lantern, we have it all. Keep the bugs at bay with fly and insect-control solutions, designed to capture pesky insects and keep them from ruining your day. We also carry recycling kits for fluorescent lighting, lamp ballasts, HID, computer electronics and batteries. With so many great products to choose from, why shop anywhere else for your lighting needs?